Clockwind
A downloadable game for Windows, macOS, and Linux
The mechanic of this game is time travel. Make your way through 4 levels utilizing the passage of time in different ways. This may involve making trees grow or turning a car in to a flying car.
CONTROLS (Change in settings)
Move: WASD
Jump: Space
Grab/Toss: Left Shift
Time Travel: Left or Right
Time Travel Toggle (optional): Hold F then press the move keys
Misc:
Press Alt+Enter for fullscreen
This game was a part of my tradition of creating a new game every December. As usual I ran into some time issues so it might be rough around the edges, but it's still a relatively complete experience.

Download
Click download now to get access to the following files:
Windows Download (.exe)
4 MB
Linux Download (.love)
320 kB
Source Code (LOVE 11.3)
330 kB
Comments
Log in with itch.io to leave a comment.
You should add the open source and/or sourcecode tag!
Hi!
I download sources of your game and adapt it for touch screens ;-)
I wanna public it in openrepos.net for SailfishOS platform, with link to this page, if you do not mind )
Touch screen controls ( but without icons for now )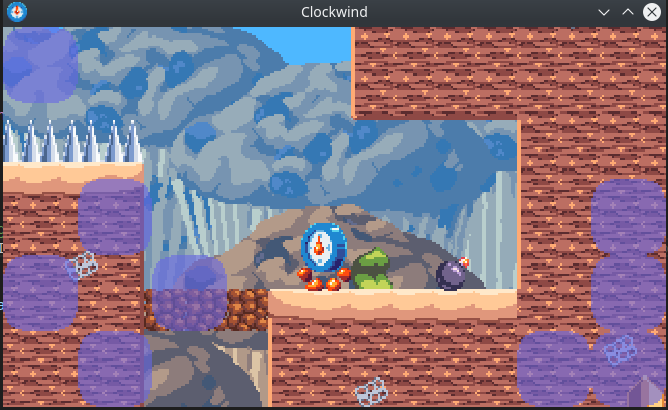 Sure, sounds good.
Let me know when you have it up
I liked it, it was fun and well thought, the time mechanic is very cleverly used, and every thing feel connected, like when the background change according to the time period. Feels a little empty without music though, you could use some copyright free music. I also noticed a little jittering effect when you carry an object, it's a little disturbing.

Amazing game dev had so much fun playing it :) , i hope you enjoy my gameplay